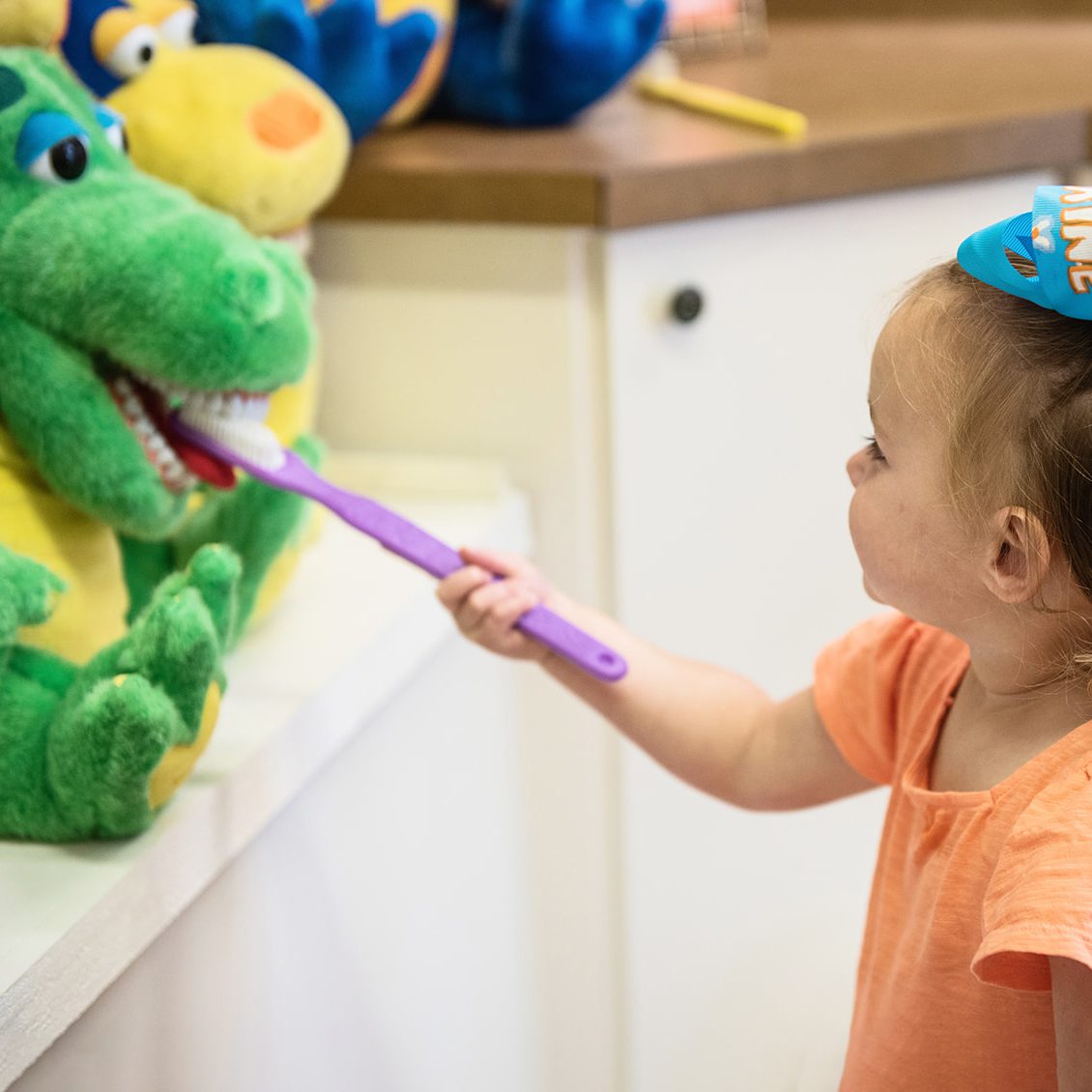 Infant Oral Health
The American Academy of Pediatric Dentistry (AAPD) recommends that your child's first dental visit occur within 6 months of the eruption of their first tooth, or no later than their first birthday, whichever comes first. By establishing a dental home early, you and your child will be introduced to healthy dental habits and the prevention of early childhood caries. 
Your child's first visit will typically include a lap-to-lap exam, where your child can lay comfortably on your lap while the pediatric dentist performs an exam of your child's mouth, teeth, and gums. We will review proper diet and oral hygiene and discuss things like teething, pacifier use, sucking habits, bottle/sippy cup use, and fluoride.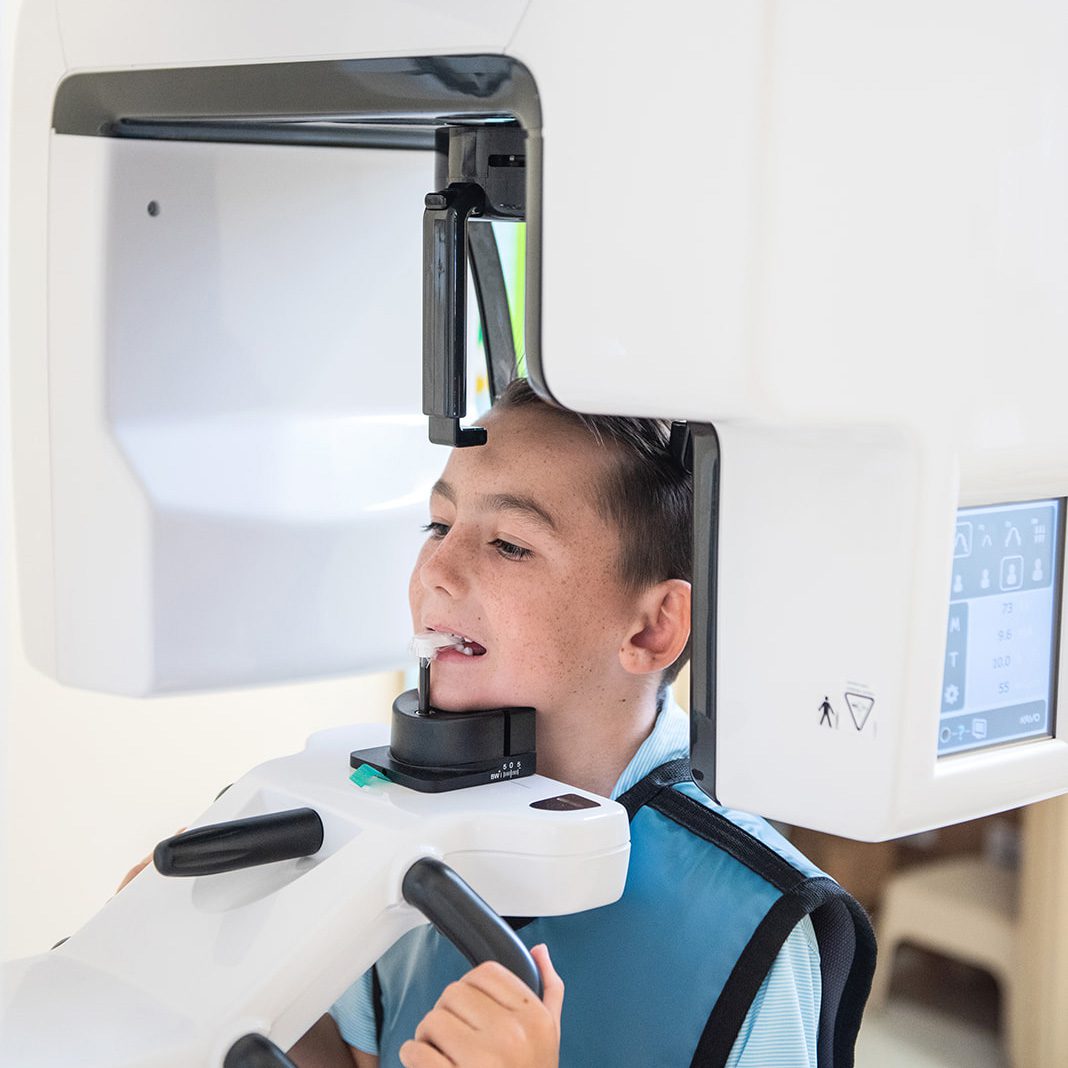 Preventative Services
Regular dental visits are critical in maintaining good oral health. The interval for frequency of professional preventive services is based upon your child's risk for caries, periodontal disease, and other dental problems.
Your child's preventive visit consists of a thorough

exam

of the extraoral and intraoral tissues, teeth, and gums by a pediatric dentist. 

Radiographs

, or x-rays, may be taken to diagnose and monitor cavities in between your child's teeth and to assess their growth and development.  

A dental

prophylaxis

, or cleaning, removes plaque and tartar buildup. We will also review proper toothbrushing, flossing, and other home care techniques. 

Depending on your child's risk for developing cavities, they may receive a topical

fluoride

treatment. Fluoride treatment renews the fluoride content in the enamel, strengthening teeth and preventing cavities. 

Proper

diet and nutrition

are also vital in keeping children healthy and cavity-free. 

Nonnutritive habits

(such as prolonged pacifier use, thumb-sucking, tongue-thrusting, nail-biting, tooth grinding, etc.) can lead to multiple dental and orthodontic problems. Early and frequent dental visits provide an opportunity to counsel parents to help their children stop sucking habits before malocclusion or skeletal discrepancies occur.

Traumatic dental injuries can be prevented by wearing a

mouthguard

when participating in athletic activities. Mouthguards not only protect the teeth, but may reduce the force of blows that can cause concussions, neck injuries, and jaw fractures. 

Sealants

are a tooth-colored material that protect the chewing surfaces of back teeth, as well as surfaces of other teeth that have deep pits or grooves.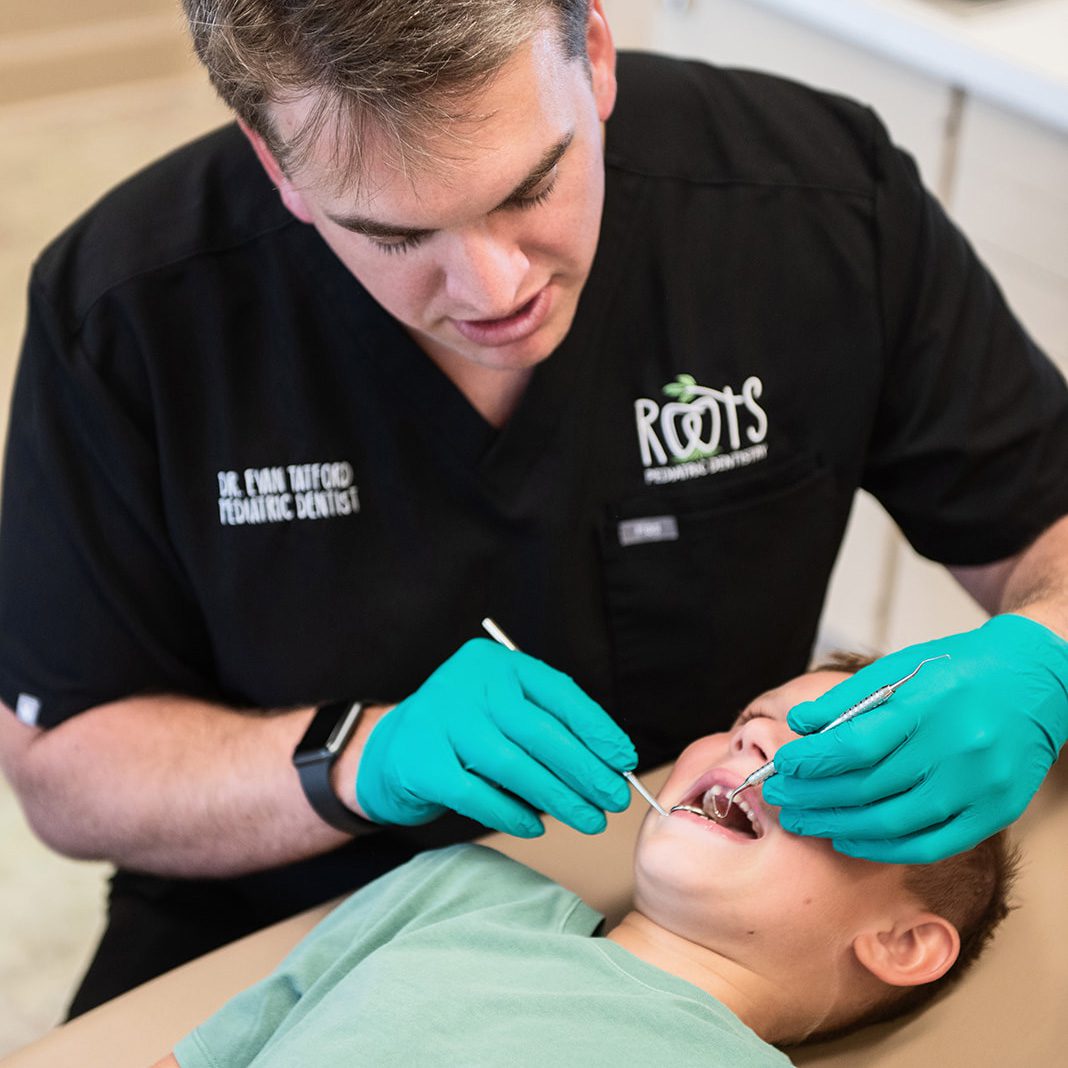 There are multiple options for treating tooth decay, including
Tooth-colored fillings
Stainless steel crowns
Tooth-colored crowns
Extractions
Space maintainers
Silver diamine fluoride (non-invasive treatment)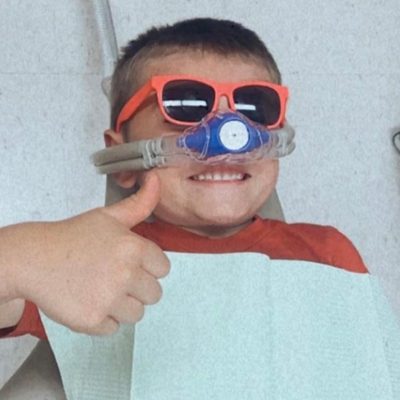 Sedation & Hospital Dentistry
We understand that every child is different and has unique needs. We have multiple approaches available to ensure your child's comfort and safety during dental treatment.
Nitrous Oxide
Conscious Sedation
General Anesthesia
Special Healthcare Needs
Patients with special healthcare needs deserve specialized dental treatment. Pediatric dentists receive an additional two years of training after dental school to learn how to treat patients with unique developmental, physical, cognitive, sensory, and mental challenges. We understand that some patients have unique conditions that affect their overall quality of life and require specialized, multidisciplinary oral health care. These individuals may also be at an increased risk for oral diseases throughout their lifetime. Reducing the risk of developing oral disease is an integral part of the comprehensive oral health care for children with special healthcare needs.